*********UPDATED*******
Got stuff for sale, so here's another sale thread by me. Ask for refs if you want, done business here, on Sufu, SS, HB, ISS, Ebay etc... I am legit.
Trades and offers are welcome, Supreme, Bape, OF, Clot, NHBD... you know the deal. Caps(camp, snapback, 7 1/4), hoodies(M or L), tees (M or L), beanies, pants/jeans(32W), buttondown/flannel(M or L), shoes(Nike, Vans, NB..8,8.5,9)
Sorry for the crappy pics, gear is in great, flawless condition though.
DS Bape multi camo box logo in black sz L, asking $90 shipped OBO: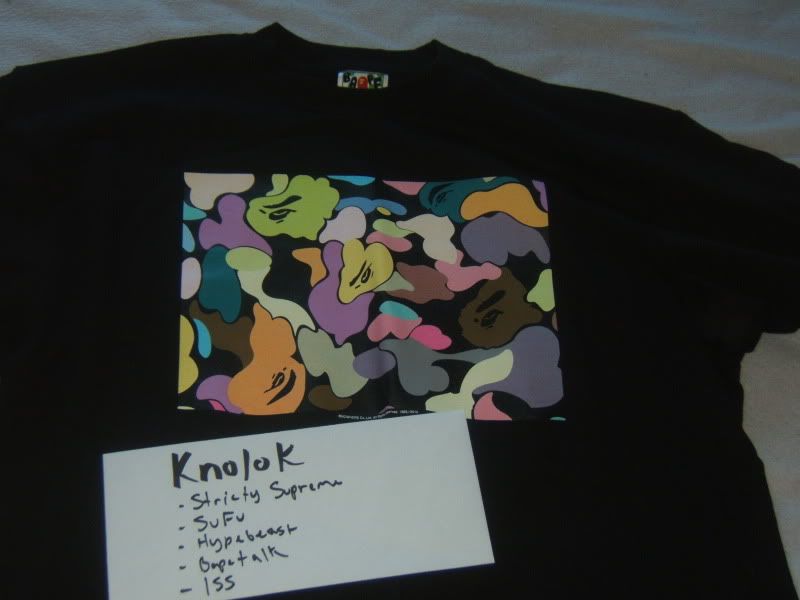 Ds Neighborhood x Stussy in white sz L, $55 shipped:
Stussy Deluxe flannel worn once+washed once sz L, $55 shipped: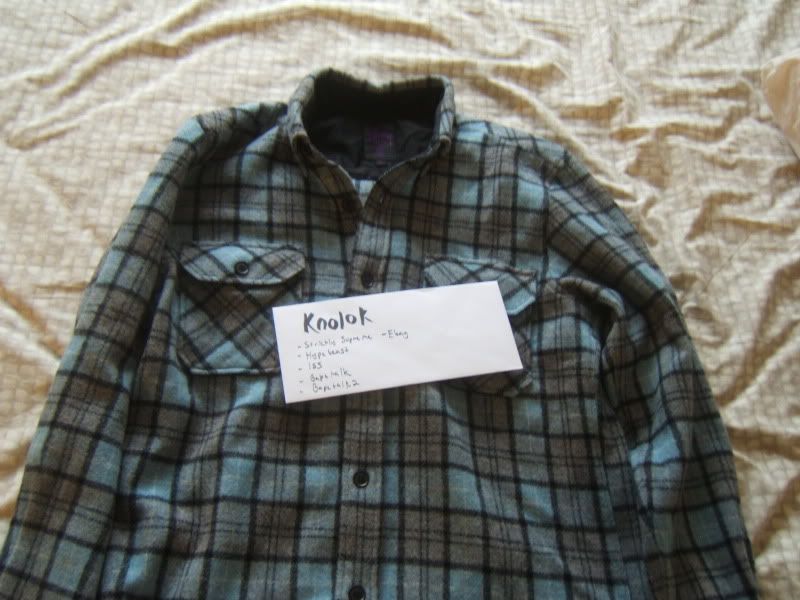 Ds Reigning Champ tank top in heather black sz L, $50 shipped: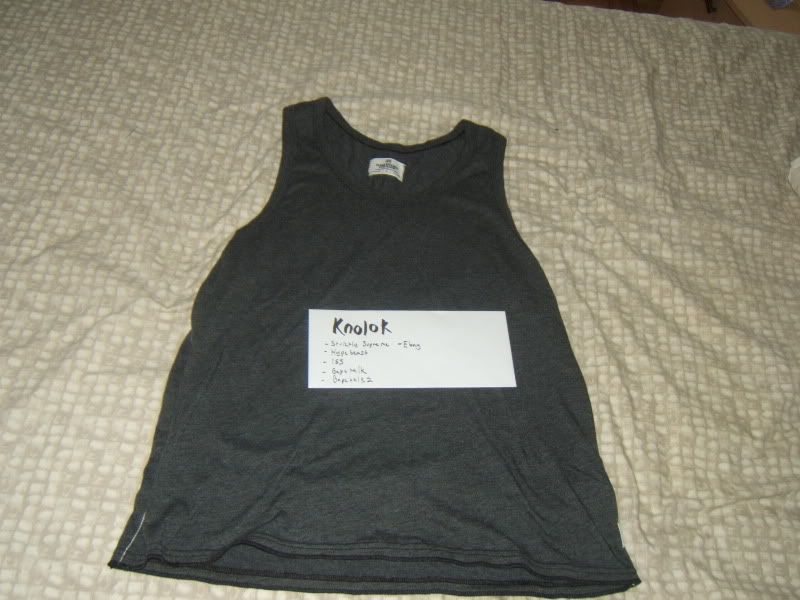 Ds Surrender Ten Hurts tee in black sz L, $40 shipped:
Pm me.