Discussion Starter
·
#1
·
FS/FT: Supreme & Bape heavyweight flannel, street scene, bape leopard, Reigning Champ
I'm legit, ask for refs if you want.
Items located in Montreal, Canada.
Supreme heavyweight flannel in brown sz M, worn once, no wash, no nothing, just a tad bit too small for me so letting it go for $150 shipped firm: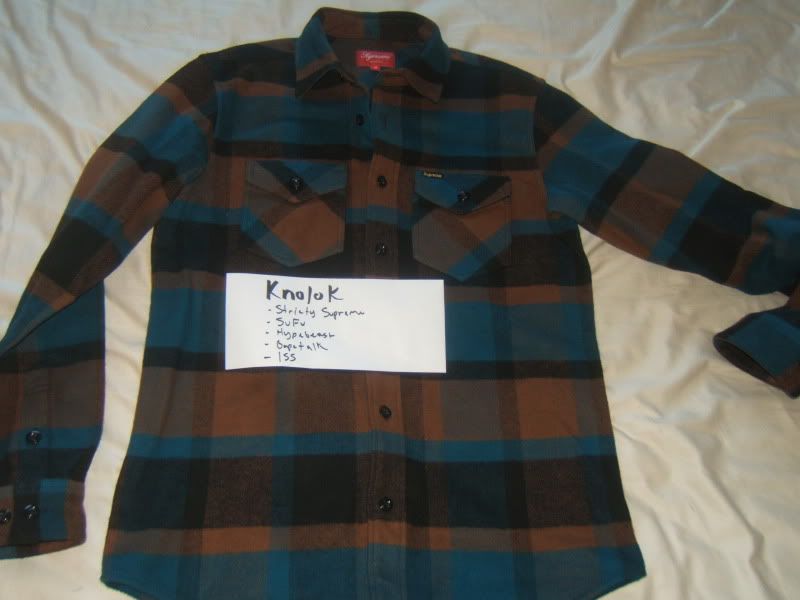 Supreme ds street scene tee in white sz M, asking $50 shipped: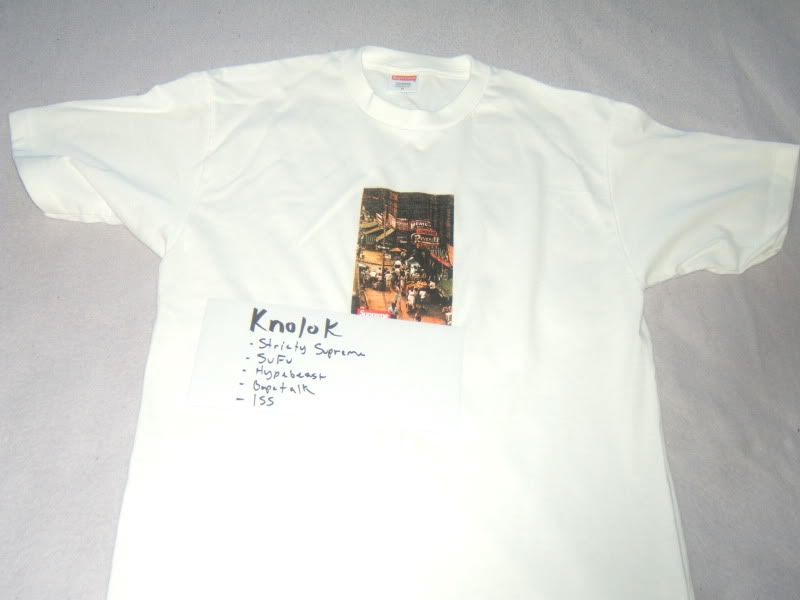 Bape ds leopard head in black sz M, asking $90 shipped: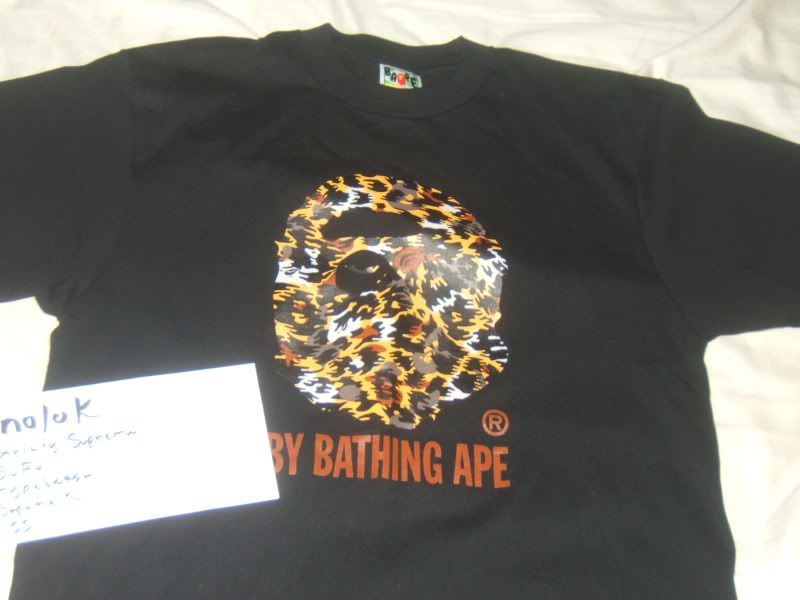 Reigning Champ x Surrender hoodie in black sz M, worn a couple of times, no wash, no nothing, perfect condition, asking $100 shipped:
Trades are welcome, here's what I'm mostly looking for:
Supreme:
Wilderness parka in black or grey sz M-L
The North Face x Supreme 07 Summit Series jacket sz M
Ventile parka in black or tan sz M
Quilted wax jacket in navy or black sz M-L
Box logo hoodie in maroon sz L
Divine Mercy hoodie sz M
S&W varsity jacket in navy sz M-L
NS varsity jacket in black sz M-L
Wool button down in steel sz M
Heavyweight Plaid in navy sz L
Field shirt in olive sz L
Go to Hell snapback in navy or camo
Interested in Bape, WTAPS, NHBD, Visvim and other good stuff too.
Pm me, will do a price if you cop two things or more.
Thanks.