·
" The Italian Jolibee "
Hy BT members,
i present to you an italian comedian.
He's name is Giovanni Vernia aka
Jonny Groove
.
"Jonny Groove born from the Giovanni's observation of Milan's nightlife and his love for the house music.
Jonny Groove is a guy madly in love with the club (disco), he doesn't use drugs or alcohol, 'cause his only drugs are music and dance."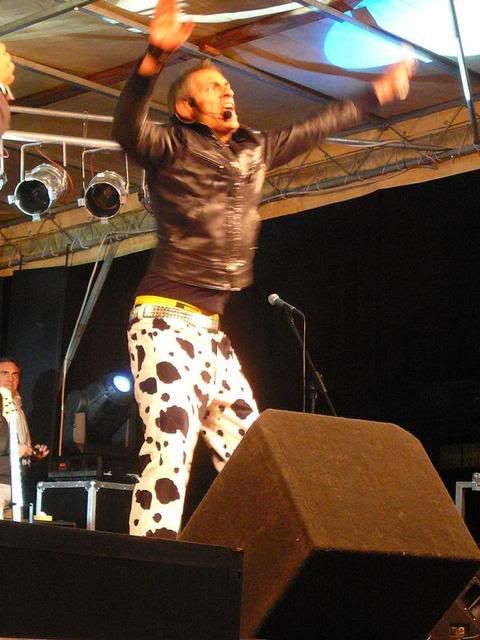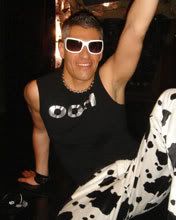 In the first pic he cries:
"...e siamo noi, e siamo noi, il paradiso siamo noi!"
"...and we are, and we are, we are the paradise!"
The 2nd is only a stupid pose.
And you know what?!
His fit will be perfect with the
BAPE COW HOODY
...LMAO!
Do you like his
COW pants
?! :badidea: